Many of the best kitchen renovation ideas come from the existing charm in older homes.  Madison kitchen remodeling projects are always interesting because the vintage homes have character and style that are very rewarding to work with. 
Unique kitchen features like a pantry or open concept floor plan can work well to suit your family and lifestyle. 
Our home and kitchen renovation design projects start with an evaluation of what the home has to offer and where it needs a little – or a lot of – work!  Here is an example of re-framing an old butler pantry and creating a pass through breakfast bar. Remodeling kitchens to include an island or bar are very popular.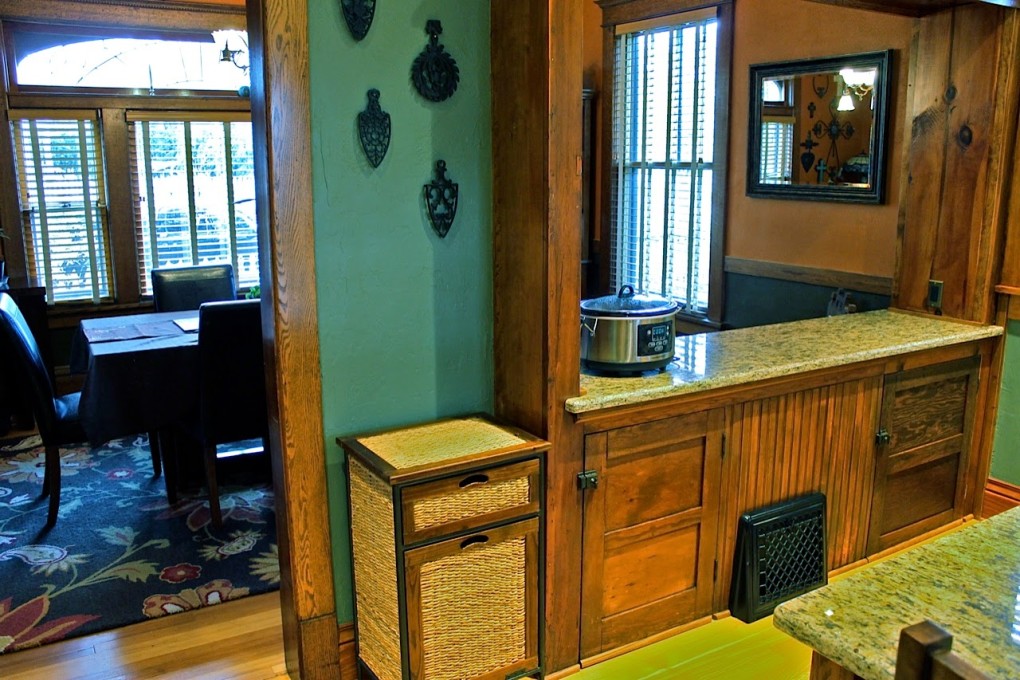 The kitchen cabinet is over 100 yrs. old and we were able to preserve it with a little repair, some sanding and stain matching. This piece is not only functional but a great conversation piece. The double oven shown is an example of how Artisan Remodeling goes out of our way to give the customer what they need while paying attention to style and space.