Many of us spend a lot of time in the kitchen and we appreciate the importance of planning your kitchen remodel to match your lifestyle. The style of the kitchen design can set the tone for an entire house, or vice versa. We've written about this beautiful Victorian kitchen renovation before, and we have more to share!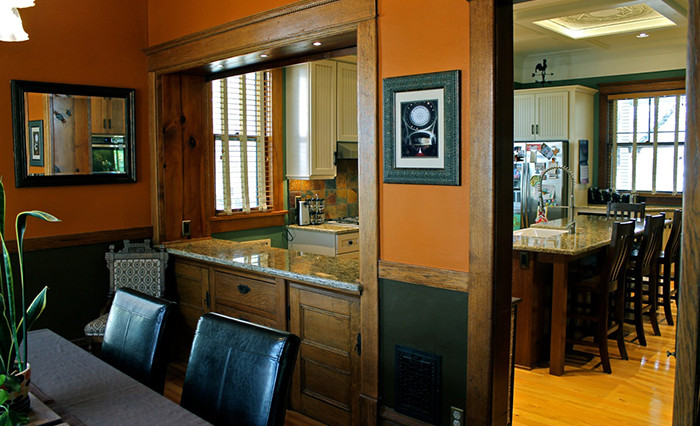 For this particular Victorian we created a blend of old and new. The doors, windows and much of the trim was original and we were able to match trim and details to create a seamless transition. The quarter sawn oak cabinets and the antiqued and glazed white cabinets were a nice compliment to one another and helped blend the old and new throughout.
Details like antiqued glass cabinet doors, bead board, and an apron sink also create a vintage feel. The imported slate backsplash adds a great splash of color and helps tie the different colors and patterns of the kitchen together. Wall plaster and texture also add to the consistency and style of this beautiful 107 yr. old Victorian.